Whidbey Island Real Estate Information
Updates, news and information about Whidbey Island Real Estate.
April 25th, 2017 at 1:58 pm by Rick Schutte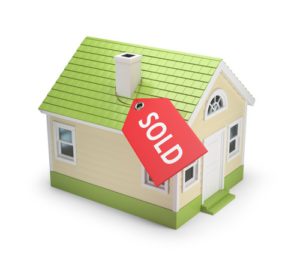 Just because you've closed escrow and have given the keys to the house to their new owner doesn't mean you're done just yet. While the hard part is over, there are still a few tasks you should complete before calling it a done deal.
Clean up
It should go without saying, but once you've moved your possessions out of your home, you should thoroughly clean it. Though it isn't necessarily required, it is a nice courtesy to extend to the buyer of your home. Nobody likes moving into a dirty house, or wants to waste time getting settled in by having to give the entire home a thorough cleaning.
Organize and store sale documents
Selling a home can produce a mountain of paperwork, and it may be tempting to toss all of it once the sale is complete. But don't go shredding those documents too soon. You will want to keep a copy of all your records for the upcoming tax season, to show your expenses and any proceeds from the sale. You should also hang onto them in case you should ever get audited for that tax year.
Keep records of home improvements
Not only should you keep all sales documents, but you should also keep records of any improvements you have made on your home. These are also needed for tax purposes. The IRS allows homeowners to improvements to your home's cost during the time that you owned it.
Contact utility companies
Another important task to complete when you're selling your home is to contact the utility companies to have your service discontinued. You should arrange for the services to be disconnected on your closing date. Also arrange to have home delivery of your newspaper canceled, and the alarm service disconnected. Notify each company of your forwarding address so they know where to send the final bill.
Change your address
At this point, you should also complete a change of address form with the United States Postal Service. The form can be completed in person at a local branch or online. Although this blanket service will ensure that most of your mail gets forwarded to your new address, you should still notify credit card companies, banks and other places where you do business of your new information.
Terminate homeowner's insurance
In addition to disconnecting utility services, you also need to contact your insurance agent to cancel your homeowner's insurance policy. You should do this even if you've arranged for a new homeowner's policy with the same agent. They will not automatically terminate your old policy for you, so you should be sure to complete that task yourself.
Be aware of tax laws
Finally, stay on top of tax laws when you're preparing your taxes for the year in which you sold your home. Tax laws do change from year to year, and you want to be sure that you're making the most of any deductions that could be coming your way from the sale of the house. Please feel free to contact us for local Whidbey Island Real Estate information 
Compliments of Virtual Results
November 30th, 2016 at 3:53 pm by Rick Schutte
If you're thinking about selling your Whidbey Island home, chances are you've been told that the end of the year is a terrible time to do it. You've likely heard two main reasons to back up this assertion: the holidays are too stressful and there are no buyers this time of year.
Well, we're here to argue that this is no longer true in today's market. While selling during the holidays can present its own set of challenges, it actually can be a great time to put your home up for sale. Here are five great reasons why.
There's less competition
During the holiday season, many homeowners decide to forgo any perceived hassle and take their homes off the market. This can be a great opportunity if you decide to sell now. Fewer homes on the market means less competition for your home, which is especially good if there are many houses like yours in your community. If there are fewer homes for potential buyers to visit, you're more likely to get a better offer due to low inventory.
Buyers are motivated
The holidays are a busy time. Add into that a home search and it's easy to see how some people could be overwhelmed and simply opt out of their home search during the holiday season. If a buyer isn't restricted by an upcoming relocation, they can afford to take a little time off from their search. But there will be some buyers out there who need to find a home by a certain time. These types of buyers are a seller's dream, as they are particularly motivated. They're willing to set aside comfort and savings in order to expedite the buying process.
People are browsing online listings
Since the holiday season generally brings vacation time for most people, it means they have extra time to devote to home searches, especially those conducted online. If your home is on the market, it will show up in online searches, giving many more potential buyers an opportunity to discover your listing.
International buyers are increasing in number
More and more foreign homebuyers are becoming interested in the U.S. real estate market. These buyers don't often follow the same schedule or calendar as we do in the states, so they may be using this time to do some serious house hunting.
Your home looks particularly nice
Even if you're in the process of selling, you probably still feel compelled to celebrate the holiday season by decking the halls. Don't fight that urge. Emotion plays a key factor in a buyer's decision-making process, and if your home looks especially lovely decorated for the holidays, that could work in your favor. Just be sure to keep the decorations tasteful and that they don't take away or hide any of your home's best features.
So there you have it. Don't let fear keep you from selling your house during the holiday season. Now is a great time to list – and think how nice it will be to start the year with a sale under your belt!
October 27th, 2016 at 11:49 am by Rick Schutte
Photo: Courtesy of Realtor.com
As we research the types of buyers that will be looking for homes in 2017, an interesting trend continues to come to the forefront. In years past, we have always looked to the move up buyers to stimulate the market. They bought the new and larger homes and sold the home they were living in.  The new wave of buyers that are entering the market though, seem to be first time home buyers that have been cautiously waiting to purchase and now for a variety of reasons find this to be the time.  While inventory of homes for sale is still a major concern, interest rates remaining at all time lows is still an attractive reason to consider buying now. With the unknown of when those interest rates will rise, buyers are wisely moving into the market now.  It will be interesting to keep our fingers on the pulse of what is happening in the local Whidbey Island real estate market in comparison to the national market. I will keep you informed as we move forward.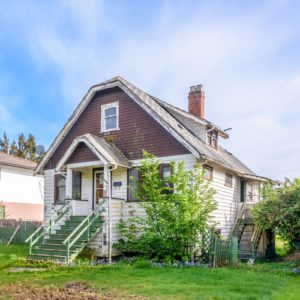 Have you been thinking about selling your fixer upper? Perhaps you've been hesitant to get started – selling a home can be a daunting task, let alone one that needs obvious work. Perhaps you've got an outdated kitchen, a closed-off floor plan or a bathroom that hasn't been updated since 1932.
But don't worry! While a fixer upper isn't right for every potential buyer, there are people out there who may be looking for exactly what you have to offer. Here's what you should keep in mind to make the most of your fixer upper listing.
Emphasize your home's qualities
Maybe your home needs new floors or a landscape overhaul – but that doesn't mean it doesn't have its own special perks or charm. Take a good look around your home and see what qualities it does have that can help sell it. Is it situated on a large lot with beautiful, old trees? Is the woodwork original? Maybe it's in a desirable location with a good school system. Emphasize those qualities when marketing your property.
Choose the right price
Potential homeowners interested in a fixer upper aren't looking to pay top dollar for your house – they're hunting for a bargain. If the price is too high, you'll likely scare off some possible buyers. Check the comparables in your neighborhood and price your home lower. Draw attention to your bargain price in marketing materials to attract those who are looking to trade in their carpentry skills for a price break.
Fix it up
Obviously you won't be making extensive repairs to your fixer upper before you sell it, but it won't hurt to give it a little makeover. Make sure it's clean, add a new coat of paint, trim and clean the yard and stage it so prospective buyers can imagine what it might be like to live there once it's fixed up.
Be honest
It's important that you're upfront about the condition of your fixer upper from the start. Make it clear in marketing materials that the house will need some work – you'll save yourself the headache of having to deal with disappointed prospects. During the closing process you'll need a home inspection, which will highlight whatever flaws exist, so be sure to be open about them from the beginning.
Work with the right agent
Not all real estate agents have experience selling fixer uppers. Give Coldwell Banker Koetje Real Estate a call  and ask us about our history selling homes that need repairs. Contact us about who normally sells homes in the price range you're looking for; they'll have the knowledge you need about the current market and how to properly price your home so that it sells quickly and doesn't sit languishing on the market for months. They'll also be able to offer advice about any repairs that may be essential before you sell and how to best market your property.
All in all, selling a fixer upper doesn't need to be an overly difficult process. By knowing your home's selling points and working with the right agent, in the end you can have a sale you feel good about. I hope this helps you if you are considering selling your fixer upper.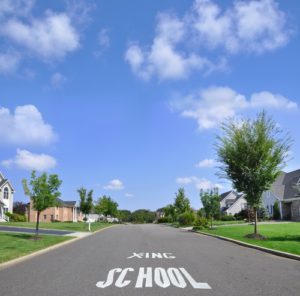 If you're in the market for a new home, part of choosing the perfect house is finding the right neighborhood. How do you do that? Start by asking yourself the right questions.
What are you looking for?
Any home search should start with a list of needs and wants – and that goes for the neighborhood, too. Begin by establishing your priorities. Do you want to live close to amenities, like markets or gas stations? Do you want to have easy access to culture and nightlife? Is access to public transportation a necessity? Would you like to live in a community with other families who have small children, or maybe you'd like to be surrounded by other retirees? Be clear about what you need and what you're willing to compromise on before you even begin your search.
How convenient is the neighborhood?
Once you've established your priorities and begin to look at potential homes, consider how convenient the neighborhood is for your life. Is the home close to your work, or will you have a long commute? If you need to run some quick errands, are there stores nearby? How far will your kids need to travel to get to school? Is the home located near family, or will visiting require a special trip?
How good are the local schools?
If you have school age children or are thinking about starting a family, obviously the quality of schools in the neighborhood is a major consideration. But schools don't just affect those with kids. Homes in neighborhoods with good schools tend to have more value and hold on to their value for longer periods of time.
What are the additional expenses associated with this neighborhood?
Don't just focus on the cost of the home when you're thinking about buying, you also need to consider any other expenses or fees that may be associated with that community. Is the house in a development with a homeowner's association? What are the property taxes on the home going to be? Are there any future developments planned for this community that could conceivably raise taxes in your area?
How safe is the neighborhood?
Safety is a big priority for many homeowners, so it's a good idea to check into crime rates for a potential neighborhood and see how they compare to the national average. Also consider the types of crimes most common in the area. If you have specific questions about a neighborhood, call the local police station for more information.
Are there any warning signs?
At first glance a neighborhood may seem like a great choice. But take a closer look. Are there a large number of homes for sale? Are there any foreclosed properties in the area? Have many of the homes turned into rentals? Are there any sounds that could become unpleasant, like traffic noise, loud music or airports? Do you notice any unusual smells that could affect your quality of life? Visit the property at different times of day. Is traffic a nightmare during rush hour? Is the street particularly dark at night?
Considering the type of neighborhood you'd like to live in is just as important as choosing your house. Take time to prioritize your needs, and do the necessary work to investigate potential neighborhoods to find out as much about them as possible before putting in an offer.
March 24th, 2016 at 10:33 am by Rick Schutte
I don't usually post about our office in particular, but I am awfully excited about our new construction taking place and wanted you, my blog readers, to be excited with me.
On February 19th, ground was broken to begin construction of our new 3,600 square foot building – and remodel of the existing building – that will allow Koetje Property Management and Coldwell Banker Koetje Real Estate to be located side by side.  It may have been a blustery day but Coldwell Banker Koetje Brokers, friends and family turned out for the big event!
Located on the corner of Pioneer Way (aka the Pi-OH) and City Beach St, we like to think of ourselves as being the gateway to historic downtown Oak Harbor.  Since it has been more than 40 years that any new construction has happened in this historic area, we are happy to be stirring community interest downtown on the Pi-OH and to help bring more people to its restaurants and shops.
Our new building and remodel is going to allow us room for our 22 Brokers, 8 additional offices for future Brokers, our 13 employees and for our Owners, Rick Schutte & Camden Schutte.
Quantum Construction, Inc has been making great headway despite the strong winds since they began four and a half weeks ago. We are excited to share the progress they have been making and will continue to blog with updates.
We are also flattered that the Whidbey News-Times wrote a wonderful article on our expansion, please click to read it here.

Schutte Family, Camden, Allie, Declan, Peggy, Rick and some members of the Koetje team.
#CBKoetjeonthePi-OH
October 5th, 2015 at 10:53 am by Rick Schutte
---

Our neighbors struggling with the battles of Breast Cancer – NOT IN OUR HOUSE! October is Breast Cancer Awareness month, and Coldwell Banker Koetje Real Estate and Koetje Property Management are going PINK! "Not in Our House" is a fundraising campaign to help those locally in the area who are being affected by the obstacles breast cancer throw in their way.
---
HOW ARE WE HELPING?
---
For every sale of a home that Coldwell Banker Koetje Real Estate is involved with during the month of October, the broker from Coldwell Banker Koetje Real Estate involved in the transaction will donate an amount from his/her commission to the fundraiser & the company will then match that donation. Look for the PINK SIGNS on our "For Sale" riders!
For every new property that Koetje Property Management receives into management during the month of October, the company will donate to the fundraiser.
---
WHERE DOES THE MONEY GO?
---
Coldwell Banker Koetje Real Estate and Koetje Property Management wanted to donate the money locally, so that our neighbors who may be struggling with the battles of breast cancer financially, physically and mentally may receive some relief. Whidbey General and Island Hospital both have cancer programs to help those who are in need of some sort of assistance.
---
August 31st, 2015 at 2:09 pm by Rick Schutte
It has been a while since I have posted real estate market conditions here on Whidbey Island.  It has been a very busy market this Spring and Summer and it appears that it will continue into the Fall. On North Whidbey we are expecting the new Navy personnel to begin arriving sometime in the late Fall, early Winter, and to then continue throughout the next couple of years. That will definitely keep us busy helping them find housing.  With the continual volatility of the stock market and the low interest rates available, we are seeing investors and second home buyers on South Whidbey purchasing without any financing and paying cash.
To get an idea of how today's market is compared to five years ago, I ran some stats on a typical 3 bedroom, 2 bath, 1600 – 1800 sq. ft. home.  It was interesting to see that on South Whidbey the homes that match that criteria have sold for the same price as they sold for in 2010 and that the median price of all home sales for the same area had rebounded to where they were equal to 2010.  Between 2010 and 2015 home prices had dropped but they are now back to 2010 levels and trending up.
Home sales prices on North Whidbey for the same criteria (3 bd, 2 bath, 16 – 1800 sq. ft.) have actually increased by 16% over the 5 year period from 2010 – 2015, while the overall market on North Whidbey has regained price losses that occurred during that five year period and are now back up to 2010 price levels and trending upward also.
Due to the continual low amount of listings of both the South and North Whidbey real estate markets, together with low interest rates,  I would expect to see a continued upward trend in home prices.  I would also expect to see an increase in new home construction, but with not much residential developments currently available to build, it may be a few years before we see much construction.
That's it for now. If you would like more in-depth information, please feel free to contact me.
June 28th, 2015 at 1:37 pm by Rick Schutte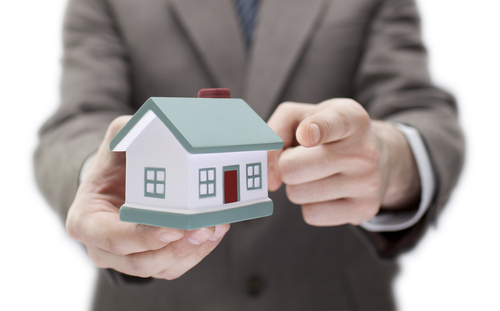 The short answer is "yes," but know what you're signing up for.
In a seller's market it seems like most homes should sell — given enough time and exposure on the market. But there are some situations where a home MUST sell: the owners need to move for work or because of a job loss; or, the home was left in a will and proceeds need to be split among the inheritors; the sellers are experiencing divorce, or any number of other reasons a home needs to sell quickly.
With a quick sale required, sellers may be temped to go for an agent's offer that sounds too good to be true: The agent will "buy your home if it doesn't sell!"
According to Angie's List, such offers are not scams. They are, in fact, marketing tactics that might work for you in your situation — a win-win — or, might be a really bad deal. Before signing on the bottom line, make certain you know what you're agreeing to.
Home sale guarantees
Real estate professionals may offer a variety of types of guarantees. Each has its own value to both the agent and the seller:
"If I don't sell your home, I'll buy it" — Often, this type of guarantee offer comes from agents that work with investors. An investor wants to buy a home either to rent or to sell at a profit. In this scenario, you should plan to part with a chunk of your equity. This program may work for you if you need to sell quickly but don't need top dollar from your home, if you need to sell to settle an estate, or if you've found a new home at a substantial discount and just can't afford the two mortgages at once. Just know that you will see less return on this type of sale. If your agent only sells under this program and not to the general public, you'll end up with less in your pocket.
"If I don't sell your home in X months, I'll buy it" — When a program has time stipulations, it usually also has price stipulations. You'll most likely be agreeing to a schedule of markdowns (monthly, bi-weekly or weekly) so that by the "I'll buy it" date it reaches the price the agent will pay for it.
"We guarantee you X% of the value" — In this approach, the agent offers a specific discounted price if your home doesn't sell. Often, this is about 90% of its fair market value, plus fees and commissions.
The bottom line
Before you agree to any home sale guarantee plan, know that if the agent does not sell your home outright and the plan goes into effect you'll be accepting far less for your home than on the open market. While this seems like a lose-lose for the typical home seller, it can be a win-win if the sale is urgent or the sellers have extenuating circumstances.
The best scenario
When selling your home, the best scenario is to work with a real estate professional that knows the home's market, can advise you on the best way to prepare your home and create curb appeal, and offers all marketing resources (online, offline, print, local, signage, MLS, etc.).
Compliments of Virtual Results
November 17th, 2014 at 11:16 am by Rick Schutte
We have experienced historically low interest rates for the past few years making home buying very affordable.  Things are about to change in 2015.  I believe that the Fed. will begin raising the interest rates that they charge the banks, thus affecting home mortgage rates.  I found this chart showing the difference in a house payment at different rates.  Is now still a good time to be considering purchasing or is it better to wait?  In my opinion, now is the most beneficial time to make that purchase if you are considering buying.  I hope this enlightens some of our readers to the benefits of today's market place.