Whidbey Island Real Estate Information
Updates, news and information about Whidbey Island Real Estate.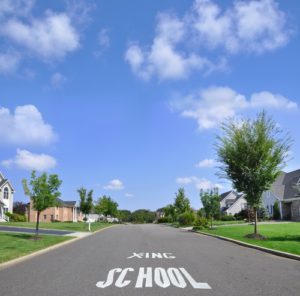 If you're in the market for a new home, part of choosing the perfect house is finding the right neighborhood. How do you do that? Start by asking yourself the right questions.
What are you looking for?
Any home search should start with a list of needs and wants – and that goes for the neighborhood, too. Begin by establishing your priorities. Do you want to live close to amenities, like markets or gas stations? Do you want to have easy access to culture and nightlife? Is access to public transportation a necessity? Would you like to live in a community with other families who have small children, or maybe you'd like to be surrounded by other retirees? Be clear about what you need and what you're willing to compromise on before you even begin your search.
How convenient is the neighborhood?
Once you've established your priorities and begin to look at potential homes, consider how convenient the neighborhood is for your life. Is the home close to your work, or will you have a long commute? If you need to run some quick errands, are there stores nearby? How far will your kids need to travel to get to school? Is the home located near family, or will visiting require a special trip?
How good are the local schools?
If you have school age children or are thinking about starting a family, obviously the quality of schools in the neighborhood is a major consideration. But schools don't just affect those with kids. Homes in neighborhoods with good schools tend to have more value and hold on to their value for longer periods of time.
What are the additional expenses associated with this neighborhood?
Don't just focus on the cost of the home when you're thinking about buying, you also need to consider any other expenses or fees that may be associated with that community. Is the house in a development with a homeowner's association? What are the property taxes on the home going to be? Are there any future developments planned for this community that could conceivably raise taxes in your area?
How safe is the neighborhood?
Safety is a big priority for many homeowners, so it's a good idea to check into crime rates for a potential neighborhood and see how they compare to the national average. Also consider the types of crimes most common in the area. If you have specific questions about a neighborhood, call the local police station for more information.
Are there any warning signs?
At first glance a neighborhood may seem like a great choice. But take a closer look. Are there a large number of homes for sale? Are there any foreclosed properties in the area? Have many of the homes turned into rentals? Are there any sounds that could become unpleasant, like traffic noise, loud music or airports? Do you notice any unusual smells that could affect your quality of life? Visit the property at different times of day. Is traffic a nightmare during rush hour? Is the street particularly dark at night?
Considering the type of neighborhood you'd like to live in is just as important as choosing your house. Take time to prioritize your needs, and do the necessary work to investigate potential neighborhoods to find out as much about them as possible before putting in an offer.
March 24th, 2016 at 10:33 am by Rick Schutte
I don't usually post about our office in particular, but I am awfully excited about our new construction taking place and wanted you, my blog readers, to be excited with me.
On February 19th, ground was broken to begin construction of our new 3,600 square foot building – and remodel of the existing building – that will allow Koetje Property Management and Coldwell Banker Koetje Real Estate to be located side by side.  It may have been a blustery day but Coldwell Banker Koetje Brokers, friends and family turned out for the big event!
Located on the corner of Pioneer Way (aka the Pi-OH) and City Beach St, we like to think of ourselves as being the gateway to historic downtown Oak Harbor.  Since it has been more than 40 years that any new construction has happened in this historic area, we are happy to be stirring community interest downtown on the Pi-OH and to help bring more people to its restaurants and shops.
Our new building and remodel is going to allow us room for our 22 Brokers, 8 additional offices for future Brokers, our 13 employees and for our Owners, Rick Schutte & Camden Schutte.
Quantum Construction, Inc has been making great headway despite the strong winds since they began four and a half weeks ago. We are excited to share the progress they have been making and will continue to blog with updates.
We are also flattered that the Whidbey News-Times wrote a wonderful article on our expansion, please click to read it here.

Schutte Family, Camden, Allie, Declan, Peggy, Rick and some members of the Koetje team.
#CBKoetjeonthePi-OH
October 5th, 2015 at 10:53 am by Rick Schutte
---

Our neighbors struggling with the battles of Breast Cancer – NOT IN OUR HOUSE! October is Breast Cancer Awareness month, and Coldwell Banker Koetje Real Estate and Koetje Property Management are going PINK! "Not in Our House" is a fundraising campaign to help those locally in the area who are being affected by the obstacles breast cancer throw in their way.
---
HOW ARE WE HELPING?
---
For every sale of a home that Coldwell Banker Koetje Real Estate is involved with during the month of October, the broker from Coldwell Banker Koetje Real Estate involved in the transaction will donate an amount from his/her commission to the fundraiser & the company will then match that donation. Look for the PINK SIGNS on our "For Sale" riders!
For every new property that Koetje Property Management receives into management during the month of October, the company will donate to the fundraiser.
---
WHERE DOES THE MONEY GO?
---
Coldwell Banker Koetje Real Estate and Koetje Property Management wanted to donate the money locally, so that our neighbors who may be struggling with the battles of breast cancer financially, physically and mentally may receive some relief. Whidbey General and Island Hospital both have cancer programs to help those who are in need of some sort of assistance.
---
August 31st, 2015 at 2:09 pm by Rick Schutte
It has been a while since I have posted real estate market conditions here on Whidbey Island.  It has been a very busy market this Spring and Summer and it appears that it will continue into the Fall. On North Whidbey we are expecting the new Navy personnel to begin arriving sometime in the late Fall, early Winter, and to then continue throughout the next couple of years. That will definitely keep us busy helping them find housing.  With the continual volatility of the stock market and the low interest rates available, we are seeing investors and second home buyers on South Whidbey purchasing without any financing and paying cash.
To get an idea of how today's market is compared to five years ago, I ran some stats on a typical 3 bedroom, 2 bath, 1600 – 1800 sq. ft. home.  It was interesting to see that on South Whidbey the homes that match that criteria have sold for the same price as they sold for in 2010 and that the median price of all home sales for the same area had rebounded to where they were equal to 2010.  Between 2010 and 2015 home prices had dropped but they are now back to 2010 levels and trending up.
Home sales prices on North Whidbey for the same criteria (3 bd, 2 bath, 16 – 1800 sq. ft.) have actually increased by 16% over the 5 year period from 2010 – 2015, while the overall market on North Whidbey has regained price losses that occurred during that five year period and are now back up to 2010 price levels and trending upward also.
Due to the continual low amount of listings of both the South and North Whidbey real estate markets, together with low interest rates,  I would expect to see a continued upward trend in home prices.  I would also expect to see an increase in new home construction, but with not much residential developments currently available to build, it may be a few years before we see much construction.
That's it for now. If you would like more in-depth information, please feel free to contact me.
June 28th, 2015 at 1:37 pm by Rick Schutte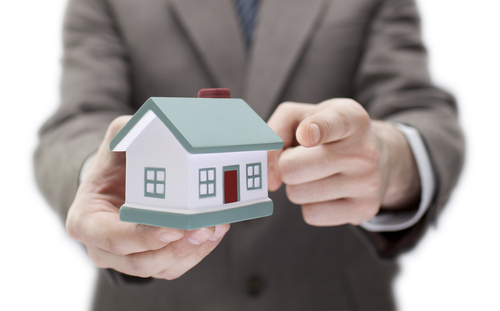 The short answer is "yes," but know what you're signing up for.
In a seller's market it seems like most homes should sell — given enough time and exposure on the market. But there are some situations where a home MUST sell: the owners need to move for work or because of a job loss; or, the home was left in a will and proceeds need to be split among the inheritors; the sellers are experiencing divorce, or any number of other reasons a home needs to sell quickly.
With a quick sale required, sellers may be temped to go for an agent's offer that sounds too good to be true: The agent will "buy your home if it doesn't sell!"
According to Angie's List, such offers are not scams. They are, in fact, marketing tactics that might work for you in your situation — a win-win — or, might be a really bad deal. Before signing on the bottom line, make certain you know what you're agreeing to.
Home sale guarantees
Real estate professionals may offer a variety of types of guarantees. Each has its own value to both the agent and the seller:
"If I don't sell your home, I'll buy it" — Often, this type of guarantee offer comes from agents that work with investors. An investor wants to buy a home either to rent or to sell at a profit. In this scenario, you should plan to part with a chunk of your equity. This program may work for you if you need to sell quickly but don't need top dollar from your home, if you need to sell to settle an estate, or if you've found a new home at a substantial discount and just can't afford the two mortgages at once. Just know that you will see less return on this type of sale. If your agent only sells under this program and not to the general public, you'll end up with less in your pocket.
"If I don't sell your home in X months, I'll buy it" — When a program has time stipulations, it usually also has price stipulations. You'll most likely be agreeing to a schedule of markdowns (monthly, bi-weekly or weekly) so that by the "I'll buy it" date it reaches the price the agent will pay for it.
"We guarantee you X% of the value" — In this approach, the agent offers a specific discounted price if your home doesn't sell. Often, this is about 90% of its fair market value, plus fees and commissions.
The bottom line
Before you agree to any home sale guarantee plan, know that if the agent does not sell your home outright and the plan goes into effect you'll be accepting far less for your home than on the open market. While this seems like a lose-lose for the typical home seller, it can be a win-win if the sale is urgent or the sellers have extenuating circumstances.
The best scenario
When selling your home, the best scenario is to work with a real estate professional that knows the home's market, can advise you on the best way to prepare your home and create curb appeal, and offers all marketing resources (online, offline, print, local, signage, MLS, etc.).
Compliments of Virtual Results
November 17th, 2014 at 11:16 am by Rick Schutte
We have experienced historically low interest rates for the past few years making home buying very affordable.  Things are about to change in 2015.  I believe that the Fed. will begin raising the interest rates that they charge the banks, thus affecting home mortgage rates.  I found this chart showing the difference in a house payment at different rates.  Is now still a good time to be considering purchasing or is it better to wait?  In my opinion, now is the most beneficial time to make that purchase if you are considering buying.  I hope this enlightens some of our readers to the benefits of today's market place.
October 1st, 2014 at 10:53 am by Rick Schutte
I thought that I would share a couple of interesting graphs with you today.  These are graphs of the sales and active listings for North Whidbey Island  January 2013 – Sept. 2014.  As you can see, the sales have continued to increase and the number of active listings has decreased, leading us into a good seller's market.  This is really unique though, since interest rates continue to stay low, probably not being raised until mid 2015, and our prices continuing to stay relatively stable.  These conditions still make it very affordable for buyers also.  In fact, we are seeing quite a few first time home buyers entering the real estate market.  I will write another blog in the near future with complete stats and a video for the third quarter.
July 22nd, 2014 at 12:08 pm by Rick Schutte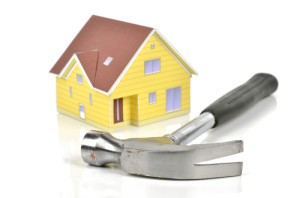 As one of the most difficult decisions in real estate marketing, the idea of selling "as-is" (without making any repairs, renovations, or upgrades) appeals to homeowners needing to sell quickly or that are cash strapped.
Can you do it? Yes.
Should you do it? Well…that depends on your market and how badly your home needs fixing, how much you owe on it and how much you need from it.
Buyers that lean toward purchasing a fixer typically fall into three main categories:
Flippers – a flipper is a real estate investor that purchases property with the intent to generate revenue quickly. Often, they are willing to purchase a fixer or distressed property with good "bones" (structure, foundation, etc.), fix it up quickly for resale or rental.
Fixers – a fixer purchases distressed property to fix up, but they tend to live in the property while they fix it with the goal of eventually selling or renting when they invest in a new property to fix. Different from flippers, they look to own the home longer term, so may be more willing to purchase a home that needs more work.
First-timers – a first-time buyer is either someone that has never owned a home, or someone that has not held title to a home for more than three years so they are not rolling the proceeds from a previous property into the new one. First timers that have never owned a home, but have some skill in the DIY area may look for lower cost, as-is properties for the low entry cost. This category includes former property owners that may have lost their home during a financial crisis or bankruptcy and are now in a position to buy again.
One final category is investors purchasing a home for the land and location, intending to demolish the home and build new. If your property is on the verge of a rezoned business area, is transitioning to multi-family dwellings, hotels or some other type of property, an investor may purchase your home for its location rather than for its amenities.
In each of these cases, you might benefit from a quick sale, freeing up cash for yourself. Just know that the buyer expects a discounted price that reflects the additional amount they will have to invest to make the property livable. Seeking these types of buyers in a hot market is more likely than in a slow market area.
Note: FHA has specific minimum property standards (MPS) required, so selling "as is" may reduce your buying pool by those wanting FHA loans if your property does not meet those standards.
What are the minimal fixes?
Fixing up your property, at least by bringing it up to code, will increase its value and bring you nearer to fair market value for your home. If you owe money on your home, this is an important consideration. Unless the investment to fix it up will cost more than the amount you might still owe if it sells low, you should figure out a way to fix it up. We can help you determine which items are important to fix, which can be concessions in your contract and which you can ignore.
Here is a short list of items to consider fixing if you can:
Patch cracks in ceilings and walls
Remove peeling paint
Paint walls with a neutral color
Replace broken windows
Fix code violations
Repair leaky or broken pipes
Repair the roof if there are leaks
Remove and replace moldy drywall
Trim overgrown vegetation
Remove anything dangerous that could make you liable for injuries to potential buyers visiting your home.
If you need to sell your home quickly, let your real estate agent know immediately so that they can best advise you on which items to repair, which to ignore, and which to offer concessions for.
Compliments of Virtual Results
June 23rd, 2014 at 3:05 pm by Rick Schutte
Rick Schutte, Broker/Owner of Coldwell Banker Koetje Real Estate in Oak Harbor, Wa. interviews Lyn Bankowski, senior loan originator, from AlaskaUSA Mortgage about the need of checking your annual credit report.
In this interview, Lyn mentions the free reports can be found at https://www.annualcreditreport.com/. This central site allows you to request a free credit file disclosure once every 12 months from each of the nationwide consumer credit reporting companies. AnnualCreditReport.com is the official site to help consumers obtain their free credit report. You can also go to http://ftc.gov/freecreditreport for more information.
The Fair Credit Reporting Act guarantees you access to your credit report for free from each of the three nationwide credit reporting companies every 12 months.
For more information on credit reports and real estate, please contact us at any time.
May 21st, 2014 at 9:02 am by Rick Schutte
On the last Monday of each May our nation observes a holiday that many now call Memorial Day. Originally given the name "Decoration Day" for the tradition of beautifying the graves of our fallen soldiers, this day commemorates the lives and sacrifices of those who fought and gave the greatest sacrifice they could so that we could live today in freedom. The Bible reminds us that Greater love hath no man than this, that a man lay down his life for his friends. This love of country-this sense of honor and duty-should be reverenced and admired for the calling that these men and women have so admirably given of themselves to fulfill.
Our military servicemen and women are daily placed in harm's way both at home and abroad, carrying the torch of freedom for America. These freedoms, endowed by our Creator, are kept alive by the bravery and courage of our military forces. What an opportunity we have to celebrate this heritage of freedom.
On This Memorial Day, please remember our military. Pray for their safety. Whenever you see them in uniform, tell them "Thank You." Let each one know that you appreciate the sacrifice that  he or she makes for our nation.
Courtesy of : Christian Law Association