Updates, news and information about Whidbey Island Real Estate.
Consider Hiring a Handyman For Those Spruce Up Items
October 3rd, 2013 at Thu, 3rd, 2013 at 2:21 pm by Rick Schutte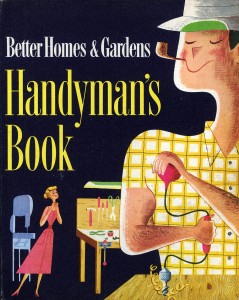 Perhaps you have some home projects you just can't find the time (or inclination) to start. With the holidays coming up, it may make sense to hire a handyman for smaller tasks. Do you have someone you already use or are you stumped wondering where to turn? No matter the answer, these tips can help you find someone in no time! If you would like contact information for some licensed handy men please contact us and we would be happy to give you some recommendations.
Decide on Your Project
Smaller repair projects are perfect for a handyman. However if you want a remodel, plumbing, or electrical work done, it may be best to turn to a contractor licensed in that field of work. Many of our local Whidbey Island builders also do outstanding remodel work.
Get Recommendations
Your neighbors, friends and real estate agents are great sources for referrals on home repairs. As a real estate company, we also work with many contractors and handymen and can give you some ideas on who to contact, depending on the scope of your project. Local recommendations are usually the best source of input for finding qualified contractors.
Determine the Cost
Find out how much the work will cost before it's started. Get it in writing so there will be no surprises. Sometimes services are billed hourly with you supplying materials, sometimes hourly plus parts, and oftentimes you can agree on a lump sum to make it easiest.
One Project at a Time
Your handyman may have many talents, but you'll want to test his skills before laying out too many projects in the beginning. On the other hand, creating a a small package deal may work to your financial advantage. If he has good or great recommendations and provides financial incentive for a multi-layer job, it may be worth considering.
Hopefully these ideas will help you as you find ways to spruce up your home and glide easily into the holiday season. If you need suggestions on who to call for referrals or other home related needs, please keep us in mind. Feel free to call us or email us at any time. You can always consider us your source for advice relating to your home and the local real estate market. We are here to serve all of your real estate related needs for Whidbey Island.