Whidbey Island Real Estate Information
Updates, news and information about Whidbey Island Real Estate.
May 21st, 2014 at 9:02 am by Rick Schutte
On the last Monday of each May our nation observes a holiday that many now call Memorial Day. Originally given the name "Decoration Day" for the tradition of beautifying the graves of our fallen soldiers, this day commemorates the lives and sacrifices of those who fought and gave the greatest sacrifice they could so that we could live today in freedom. The Bible reminds us that Greater love hath no man than this, that a man lay down his life for his friends. This love of country-this sense of honor and duty-should be reverenced and admired for the calling that these men and women have so admirably given of themselves to fulfill.
Our military servicemen and women are daily placed in harm's way both at home and abroad, carrying the torch of freedom for America. These freedoms, endowed by our Creator, are kept alive by the bravery and courage of our military forces. What an opportunity we have to celebrate this heritage of freedom.
On This Memorial Day, please remember our military. Pray for their safety. Whenever you see them in uniform, tell them "Thank You." Let each one know that you appreciate the sacrifice that  he or she makes for our nation.
Courtesy of : Christian Law Association
May 2nd, 2014 at 10:02 am by Rick Schutte
In today's real estate environment, buyer's representation is an important aspect of your real estate transaction. A buyer's agent is always representing your best interest and is obligated to inform you of options you may have that will impact your purchase. The buyer's agent has been trained in negotiations and local market conditions to help you get the best buy possible.
If you are a senior, there are buyer's agents that have been trained and certified to work specifically with seniors and to understand some of the unique challenges that are created due to down-sizing, financing, etc. These agents have the Senior Residential Specialist Designation issued by the National Association of Realtors. If you are a senior, I would recommend asking for a buyer's agent with this designation.

Do you need a buyer's agent to purchase a home?  Not necessarily, but in all honesty, it is one of the best things a home buyer can do to ensure a smooth transaction, best buy possible, and at the end of the day, peace of mind.
January 28th, 2014 at 1:26 pm by Rick Schutte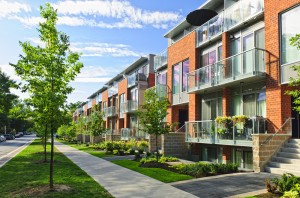 You know that curb appeal is important to buyers of single-family homes, but you are selling a condominium in a large building full of similar units. How do you make yours stand out? Here are a few tips for prompting that positive first impression that makes your home memorable:
Make sure the entry way is clean, clear and clutter free. Relocate bulky furniture that makes the entry seem smaller. Avoid coat racks and umbrella stands that jut out from the wall as well.
Consider placing a fresh potted plant inside the doorway to bring the outside in. Make sure the plant is healthy and in an attractive pot, does not block the walkway and does not shed or drop leaves.
If you have a mail slot and your home is likely to be shown after delivery, make sure to place a basket under the mail slot.
Make sure the insides of your windows are clean. If your HOA is responsible for the outside windows, request that they be cleaned before showing your home or having an open house.
If you live in a bug prone area, be sure to have your condominium treated for pests—and make sure you sweep up any dead bugs.
Make sure the hallway or walkway to your unit is clean. If you need, to, sweep it yourself. Make sure to pick up any junk mail or papers cluttering the outside.
When your home is likely to be shown, turn on the lights and have soft music playing. This may raise your utility bill slightly, but will give a warm greeting to visiting homebuyers.
As with any home, make sure the countertops and floors and clean and personal effects are out of sight. Consider placing a bowl of fruit or bouquet of flowers on the table to add some color and interest.
If you have pets, consider boarding them while your home is being shown, or ask a neighbor to collect them before the potential buyer shows up.
Most of all, call your real estate agent to learn what features to play up (or down) in your unit to place it in the best light.
December 19th, 2013 at 2:02 pm by Rick Schutte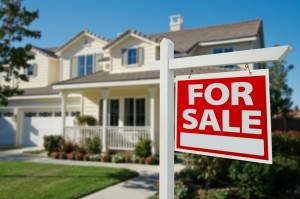 Sometimes selling a home can feel like a big job – one with a thousand small tasks required to get it done. But many sellers make the job harder by ignoring or avoiding some of the biggest factors that contribute to a faster sale. Use this list to see if your house is truly ready for that "sold" sign.
1) Price is paramount.
With the housing market climbing out of its slump, many sellers are banking on higher sale prices. Just make sure you don't reach too far when pricing your home, and rely on a good agent to help you find the "sweet spot" for your listing. Go too high and you'll risk slowing down buyer traffic. And once your home has sat on the market for a long time, buyers automatically become suspicious. Even though your home might look great, buyers will notice the listing's "time on the market" and naturally wonder "What's wrong with it?"
2) Tour your home like a buyer.
Thousands of sellers make the mistake of looking around their home with the eyes of someone who knows it well and loves it dearly. But buyers won't see it that way. So walk through your home as if you're seeing it for the first time, taking note of everything that might give you pause as a skittish buyer. Never assume that a potential buyer will be able to overlook what you perceive as small flaws in the house.
Stage your home with the help of a professional stager (or a friend who's great at interior design and organization) to create positive word-of-mouth with Realtors. While you're staging the house, put away all or most of your family photos and other trinkets that make it "yours." Your goal is to make it look like a model home so buyers can envision themselves living there. Don't wait until an Open House is scheduled for your property to do repairs, staging and de-personalizing. Do it before your house ever gets listed online. As Realtor.com President Error Samuelson said, "Web appeal is the new curb appeal." According to a study done by Trulia.com, homes with six photos posted online are twice as likely to be viewed by buyers as homes with fewer than six.
3) Let them in!
Nothing is more frustrating for an agent than a seller who doesn't want to let potential buyers in to see it. Yes, last-minute requests for showings are a hassle. Yes, it's a real pain to keep the house clean all the time. Yes, it's tough to do showings when you have babies or toddlers at home. But the homes that sell fastest are the ones people are able to see quickly and easily. If you have lots of requirements for showings or long wait times, agents are likely to skip your house and go on to the next.
4) Be social.
We live in an increasingly social world, so take advantage of connections by inviting your neighbors to tour your house. It'll encourage them to spread the word to friends who may be looking for a house in the area. And ask your Facebook friends to help out by sharing a great photo of the house you've posted on their timelines. Some sellers even create video "love letters" to their homes and post them on YouTube to endear the home to potential buyers.
With the right price, the right look, accessibility and social connections, you're well on your way to the "sold" sign you're working toward.
October 3rd, 2013 at 2:21 pm by Rick Schutte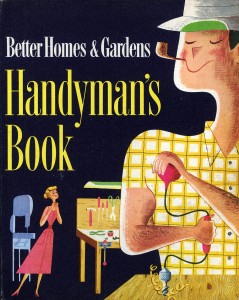 Perhaps you have some home projects you just can't find the time (or inclination) to start. With the holidays coming up, it may make sense to hire a handyman for smaller tasks. Do you have someone you already use or are you stumped wondering where to turn? No matter the answer, these tips can help you find someone in no time! If you would like contact information for some licensed handy men please contact us and we would be happy to give you some recommendations.
Decide on Your Project
Smaller repair projects are perfect for a handyman. However if you want a remodel, plumbing, or electrical work done, it may be best to turn to a contractor licensed in that field of work. Many of our local Whidbey Island builders also do outstanding remodel work.
Get Recommendations
Your neighbors, friends and real estate agents are great sources for referrals on home repairs. As a real estate company, we also work with many contractors and handymen and can give you some ideas on who to contact, depending on the scope of your project. Local recommendations are usually the best source of input for finding qualified contractors.
Determine the Cost
Find out how much the work will cost before it's started. Get it in writing so there will be no surprises. Sometimes services are billed hourly with you supplying materials, sometimes hourly plus parts, and oftentimes you can agree on a lump sum to make it easiest.
One Project at a Time
Your handyman may have many talents, but you'll want to test his skills before laying out too many projects in the beginning. On the other hand, creating a a small package deal may work to your financial advantage. If he has good or great recommendations and provides financial incentive for a multi-layer job, it may be worth considering.
Hopefully these ideas will help you as you find ways to spruce up your home and glide easily into the holiday season. If you need suggestions on who to call for referrals or other home related needs, please keep us in mind. Feel free to call us or email us at any time. You can always consider us your source for advice relating to your home and the local real estate market. We are here to serve all of your real estate related needs for Whidbey Island.
August 8th, 2013 at 12:30 pm by Rick Schutte
Recently I read a great article that I wanted to pass along.  After being in this business for over 35 years, I have learned that the real estate customer doesn't need a good broker, they need a GREAT broker.  This article shares some ideas that you should consider when looking for a GREAT broker.
Are you thinking of selling your home? Are you dreading having to deal with strangers walking through the house? Are you concerned about getting the paperwork correct? Hiring a professional real estate agent can take away most of the challenges of selling. A great agent is always worth more than the commission they charge just like a great doctor or great accountant. You want to deal with one of the best agents in your marketplace. To do this, you must be able to distinguish the average agent from the great one. Let us help.
If we were hiring an agent to sell my home today, we would require that they:
1. Tell us the truth about the price
Too many agents just take the listing at any price and then try to the 'work the seller' for a price correction later. Demand that the agent prove to you that they have a belief in the price they are suggesting. Make them show you their plan to sell the house at that price – TWICE! Every house in today's market must be sold two times – first to a buyer and then to the bank.
The second sale may be more difficult than he first. The residential appraisal process has gotten tougher. It has become more difficult to get the banks to agree on the contract price. A red flag should be raised if your agent is not discussing this with you at the time of the listing.
2. Understand the timetable with which my family is dealing
You will be moving your family to a new home. Whether the move revolves around the start of a new school year or the start of a new job, you will be trying to put the move to a plan. This can be very emotionally draining. Demand from your agent an appreciation for the timetables you are setting. I am not suggesting that your agent can pick the exact date for your move. You just want the agent to exert any influence they can.
3. Remove as many of the challenges as possible
It is imperative that your agent know how to handle the challenges that will arise. An agent's ability to negotiate is critical in this market.
Remember: If you have an agent who was weak negotiating with you on the parts of the listing contract that were most important to them (commission, length, etc.), don't expect them to turn into Superman when they are negotiating for you with your buyer.
4. Help with the relocation
If you haven't yet picked your new home, make sure the agent is capable and willing to help you. The coordination of the move is crucial. You don't want to be without a roof over your head the night of the closing. Likewise, you don't want to end up paying two housing expenses (whether it is rent or mortgage). You should, in most cases, be able to close on your current home and immediately move into your new residence.
5. Get the house SOLD!
There is a reason you are putting yourself and your family through the process of moving. You are moving on with your life in some way. The reason is important or you wouldn't be dealing with the headaches and challenges that come along with selling. Do not allow your agent to forget these motivations. Constantly remind them that selling the house is why you hired them. Make sure that they don't worry about your feelings more than they worry about your family. If they discover something needs to be done to attain your goal (i.e. price correction, repair, removing clutter), insist they have the courage to inform you.
Good agents know how to deliver good news. Great agents know how to deliver tough news. In today's market, YOU NEED A GREAT AGENT!
This article courtesy of  The  KCM Blog.
June 11th, 2013 at 9:59 am by Rick Schutte
Homes on North Whidbey have seen a gradual price increase of 2.5% year over year as active inventory levels of homes for sale continue to remain low.. We are seeing more homes being listed for sale, but sales have increased at such a dramatic level  (68% closed increase year to date from last year and a whopping 95% more closed transactions in May 2013 then May 2012) that the inventory remains low with the homes that are least desirable staying available for sale and those homes that are priced right selling quickly
The average sales price for North Whidbey Homes for Sale was $223,600 in May 2013 compared to $218,100 during May 2012.
The number of North Whidbey Island Homes for Sale that sold was 45 in May 2013 vs. 23 in May 2012.
There are 59 North Whidbey  Homes for Sale that are in contract which represents 23% of the overall available inventory of 259 homes for sale.
This Month's Most Expensive
The most expensive of all North Whidbey Island Homes for sale this month is listed at $1,800,000 and includes 5 bedrooms, 5.5 baths and has 5,231 sqft. This home is located on the north end of Whidbey Island on 133″ on beautiful, pristine waterfront.(schedule a showing).
This Month's Least Expensive
The least expensive of all North Whidbey Island homes for sale came in at $12,000 and would be a great home for a first time homebuyer. It is located in a local mobile home park.
See the Full North Whidbey Island Homes for Sale and Sold Report for May 2013
Information valid as of June 10, 2013. Please contact us for the most current information and status of these properties.
May 28th, 2013 at 3:16 pm by Rick Schutte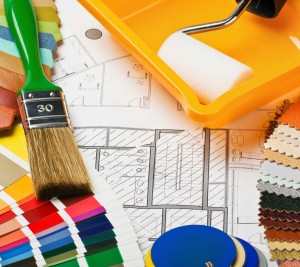 If you want to make improvements to your home, you may want to take a second look at Houzz.com. Cited as a source for inspiration and collaboration and research for home owners everywhere, Houzz is also a source for hiring local contracting professionals, too.
With more than sixty categories of home related projects to choose from, including interior remodeling contractors and outdoor living space professionals, Houzz is more than just a place to get great ideas for your home. Houzz is also a great source for you to find the interior designers, architects, and landscapers for your home who created and constructed those designs in the first place!
Increased home values often result in homeowners deciding to make changes in their homes, whether due to a potential sale or just a quality of life improvement, and technology makes this process so much easier.
"Homeowners and professionals alike are telling us that they are moving forward with more building, renovation and design projects this year," said Liza Hausman, VP Community at Houzz. "Houzz provides homeowners with the absolute best resource to find the right professional for their project."
As a homeowner, ideas for improving your home may come in many forms, but Houzz.com is definitely a resource to be considered. Another resource to consider when determining whether a home improvement will add to your home value is your local real estate expert.
May 1st, 2013 at 12:48 pm by Rick Schutte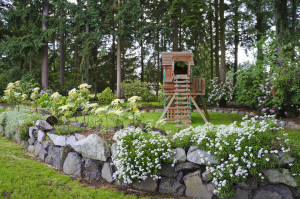 Improving the landscape around your home is not just about good looks. Home value can also increase with fine-tuned and maintained landscaping. Before hiring a landscape designer to reconstruct your home, it's helpful to compile a list of questions. You may share images of design styles and verify license and insurance, as well. The right landscaping combines local elements and weather conditions, as well as energy efficiency.
Your outdoor landscaping can also serve as a sound or visual barrier. Many options are available from furniture placement to the planting of tall shrubs along a home's border.
According to Better Homes and Gardens, the Top Trends for Your Home in 2013 Include:
Fragrance Producing Gardens
Variation in Color of Flowers & Greenery
Bulb Gardens
Vegetable & Fruit Combination Gardens
Grocery Gardens
Old Fashioned Looks
Paver Designs Incorporated in Gardens
Garden Seating
Herb Gardens
Butterfly Gardens
Hanging Plant Gardens
Texture Gardens
Whether you are in a new home and just beginning your gardening plans or are in the home you've had for years, many of these gardening ideas may appeal to you.  As you consider your home and the landscape style that will surround it, consulting with a professional landscaper may give you additional perspective and save you from a expensive mistake.
April 12th, 2013 at 10:58 am by Rick Schutte
Many local Whidbey Island Realtors will be participating in the Realtors National Open House event Saturday and Sunday, April 20-21.  This is always a great time to get out and see some of the beautiful homes that are for sale on Whidbey Island.
Check your local newspaper for information or Whidbey News Times online.