Whidbey Island Real Estate Information
Updates, news and information about Whidbey Island Real Estate.
May 28th, 2013 at 3:16 pm by Rick Schutte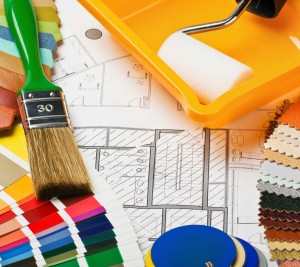 If you want to make improvements to your home, you may want to take a second look at Houzz.com. Cited as a source for inspiration and collaboration and research for home owners everywhere, Houzz is also a source for hiring local contracting professionals, too.
With more than sixty categories of home related projects to choose from, including interior remodeling contractors and outdoor living space professionals, Houzz is more than just a place to get great ideas for your home. Houzz is also a great source for you to find the interior designers, architects, and landscapers for your home who created and constructed those designs in the first place!
Increased home values often result in homeowners deciding to make changes in their homes, whether due to a potential sale or just a quality of life improvement, and technology makes this process so much easier.
"Homeowners and professionals alike are telling us that they are moving forward with more building, renovation and design projects this year," said Liza Hausman, VP Community at Houzz. "Houzz provides homeowners with the absolute best resource to find the right professional for their project."
As a homeowner, ideas for improving your home may come in many forms, but Houzz.com is definitely a resource to be considered. Another resource to consider when determining whether a home improvement will add to your home value is your local real estate expert.
May 1st, 2013 at 12:48 pm by Rick Schutte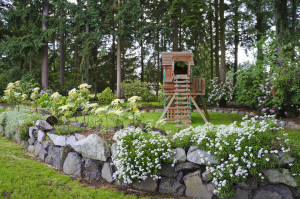 Improving the landscape around your home is not just about good looks. Home value can also increase with fine-tuned and maintained landscaping. Before hiring a landscape designer to reconstruct your home, it's helpful to compile a list of questions. You may share images of design styles and verify license and insurance, as well. The right landscaping combines local elements and weather conditions, as well as energy efficiency.
Your outdoor landscaping can also serve as a sound or visual barrier. Many options are available from furniture placement to the planting of tall shrubs along a home's border.
According to Better Homes and Gardens, the Top Trends for Your Home in 2013 Include:
Fragrance Producing Gardens
Variation in Color of Flowers & Greenery
Bulb Gardens
Vegetable & Fruit Combination Gardens
Grocery Gardens
Old Fashioned Looks
Paver Designs Incorporated in Gardens
Garden Seating
Herb Gardens
Butterfly Gardens
Hanging Plant Gardens
Texture Gardens
Whether you are in a new home and just beginning your gardening plans or are in the home you've had for years, many of these gardening ideas may appeal to you.  As you consider your home and the landscape style that will surround it, consulting with a professional landscaper may give you additional perspective and save you from a expensive mistake.
April 12th, 2013 at 10:58 am by Rick Schutte
Many local Whidbey Island Realtors will be participating in the Realtors National Open House event Saturday and Sunday, April 20-21.  This is always a great time to get out and see some of the beautiful homes that are for sale on Whidbey Island.
Check your local newspaper for information or Whidbey News Times online.
March 4th, 2013 at 3:41 pm by Rick Schutte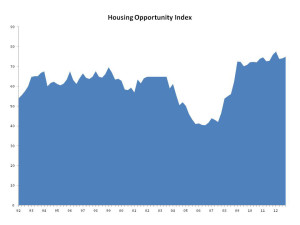 Wondering about the possibility of buying your home in the current housing market?
The National Association of Home Builders/Wells Fargo Housing Opportunity Index (HOI) released this week confirmed other recent reports of growth in the real estate market.  Spurred on by historically low interest rates in the final quarter of 2012, home buyers saw more housing affordability and relatively stable home pricing throughout the United States, making it possibly the right time for you to buy your home.
According to the HOI, gains in home affordability rose from 74.1 % to 74.9% in the final quarter of 2012,  making homes affordable to median income earners in the United States.  The current median income is $65,000.
North Carolina Home Builder and NAHB Chairman Rick Judson explained why this was good news for potential home buyers.  "The most recent housing affordability data should be encouraging to many prospective home buyers," Judson said. "Because it shows that homeownership remains within reach of median-income consumers even as most local markets appear to be on a recovery path."  Judson also shared results of the recent NAHB/First American Improving Markets Index which noted that 259 out of 361 metro real estate areas qualify as improving.
NAHB Chief Economist David Crowe also remarked on this news, saying, "It is noteworthy that affordability remains historically high thanks to favorable mortgage rates even as national home price indexes show some rise in values."  Crowe shared that the median price of new and existing homes in that same quarter was still up, at $188,000.
The top housing markets for affordability included Ogden-Clearfield, Utah; Dayton, Ohio; Indianapolis-Carmel, Indiana; Lakeland-Winter Haven, Florida.; Syracuse, New  York; Fairbanks, Alaska; Cumberland, Maryland; Springfield, Ohio; Monroe, Michigan; and Mansfield, Ohio.  As you consider your home buying options, these areas may be of interest to you.
Find out more and see housing market updates online at the National Association of Home Builders.
January 14th, 2013 at 4:55 pm by Rick Schutte
Contributed by Gil Daigle – Coldwell Banker Koetje Real Estate
When I am at work, I always wear a nametag, and often I will wear a Coldwell Banker golf shirt or vest, it is just what I do when I'm when I'm working. In my daily travels, people see the nametag and logo shirt realize, I'm a Realtor®, and invariably ask, "How's the market?" It's like meeting someone and asking how they are. My response is always a form of what prices are doing. I might say, "Prices are down over 7% from last year." This got me thinking, maybe I should let my friends know how the market is doing.
When discussing real estate, the major thing to keep in mind is that real estate is very local. Network news likes to quote National Association of Realtors® statistics for the whole country. Those statistics may be valuable for an economist but they don't mean a thing to you and me locally. So, here is my state of real estate report for you.
The total number of sales (residential, condo, and homes in parks) on North Whidbey Island in 2012 was 360. This number is down ever so slightly from 361 the previous year and down significantly from 942 in our peak year of 2005. In 2012, the average sales price of a house was $217,400, which is down 7.12% from last year. It took an average of 153 days to sell that house and the final sales price was 90.85% of the initial list price. In other words, the seller needed to lower the initial asking price by 9.15%.
In Central Whidbey, the total number of sales (just residential) was 102 which is up from the 88 sales in 2011 but down from the 173 sales in the peak year of 2005. The average sales price was $280,500, which was down from 2011 by 7.84%. This typical house took 164 days to sell and it sold for 11% less than the initial list price.
Okay but what does it mean. To me the significant numbers are the total sales. The housing market is driven by sales. In North Whidbey, we had one less sale than in 2011, and in Central Whidbey sales increased by 14. I think this is a good indicator. The way to turn the housing market around is to sell houses. When people get their confidence back, sales will happen. When sales increase, prices will increase and we will be on the road to recovery.
The truth about wealth for most Americans is that nothing they will do in their lifetime is likely to make them as much money as buying a house and living in it. Investment in my house has secured my retirement. True that investment has lost ground since 2005, but I'm still ahead of the game. America needs the housing market to recover and it will. There has never been a better time to buy. Interest rates and prices are as low as they will ever be.
December 12th, 2012 at 4:03 pm by Rick Schutte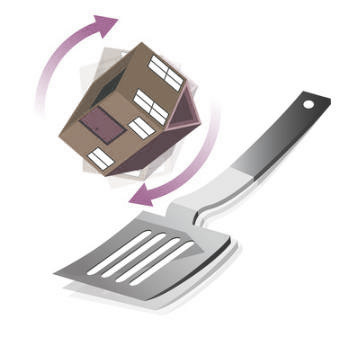 If you are considering investing in real estate in the new year or in selling your home that was recently purchased, you'll be excited to know that the Federal Housing Administration has agreed to a temporary extension on the waiver on home flipping.
At one point in time, home owners were required to hold title for more than 90 days before selling their property. Now, however, you can buy your home, fix it up, and resell it without time restrictions, per the original policy put into place in 2010 by the Obama administration.  Since 2010 the extension has been granted on a yearly basis, but this announcement extends it for two years.
The renewal of this policy, announced at the end of November, will remain in force until December 31, 2014 to allow security to buyers and lenders who wish to engage in these practices. The waiver is subject to certain restrictions, and may result in an increase in available home inventory.
According to Carol J. Galante, Acting FHA Commissioner, the extension was granted to increase resales of foreclosed properties in struggling neighborhoods. He said,  "FHA remains a critical source of mortgage financing and stability and we must make every effort to promote recovery in every responsible way we can."
Learn About How the Extension Affects Your Home and Neighborhood
To read the actual waiver and restrictions placed on anti-flipping regulations, such as the need to show renovations and an inspection to support a sales price increase of greater than 20%, click here.  If you are interested in learning more about investing and how this change can impact your home, give me a call.
December 3rd, 2012 at 3:24 pm by Rick Schutte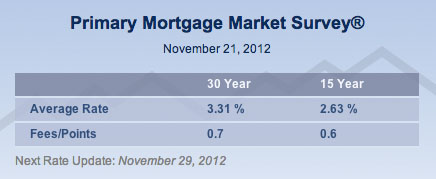 2012 has seen consistently low mortgage rates, but according to the Primary Mortgage Market Survey® (PMMS®) recently released, those rates have gotten even lower this week!
With the 30 year fixed averaging at 3.31% and the 15 year fixed averaging at 2.63%, qualifying home buyers have increased opportunity to purchase the home of their dreams, possibly even your home. These rate averages include points (.7 on a 30 year loan and .6 on a 15 year loan), but are still lower than any other week compiled this year by Freddie Mac. Lower rates mean that a home buyer can buy the same amount of home for a smaller monthly mortgage payment and/or possibly qualify for more home than previously expected.
According to Frank Nothaft, vice president and chief economist at Freddie Mac,"Fixed mortgage rates continued to ease somewhat this week to record lows and should help the ongoing housing recovery." Nothaft continued, "Already, new construction on homes was up 3.6 percent in October to the strongest pace since July 2008. In November, homebuilder confidence rose for the sixth straight month to its highest reading since June 2006 according to the NAHB/Wells Fargo Housing Market Index. And existing home sales increased 2.1 percent in October to an annualized pace of 4.79 million, exceeding the market consensus forecast."
When home buyers have more buying capacity and inventory is low due to increased home sales, home sellers are likely to see increases in home prices and multiple offers. If you are interested in selling your home, these trends make it worth your while to contact a real estate professional to learn specifics on selling your home. Read more about mortgage rate trends by clicking here.
November 13th, 2012 at 4:11 pm by Rick Schutte
This article is written by one of our experienced agents, Gil Daigle.
I got a flu shot last week. Because it was a workday, I was wearing my nametag, which advertises me as a Realtor®. The nurse who was giving me the shot started to talk about real estate. The conversation started out like all of these conversations do with the nurse asking me "How's the market?" I gave my stock answer that it could be better and then went on to say what a great time it is to buy real estate. I talked about the depressed prices and the low interest rates. When I was finished, he told me a story.
A Remarkable Story
Last November he and his wife started to invest in real estate. Between November 2011 and April 2012 they purchased four condominiums in Kirkland for $300,000 cash. He went on to tell me that all four are rented and they generate $4,000 a month. After condominium fees and other expenses, the monthly net is $2,500. A very quick and basic calculation indicates this is a 10% return on his investment per year. You might be asking yourself "so what?" The simple answer is where else can you get 10% interest on an investment that will increase in value.
What Other Investments Are Available?
I searched the Internet and discovered the best interest rate you can get for a certificate of deposit is 1.1%. The big catch is you must deposit $25,000. The stock market might be the answer. Unfortunately, the average gain of the Dow Jones Industrial average since 2000 is only 2.57% with the big catch being its wild fluctuations. In 2003, the Dow gained 25.32%; however, in 2008 it lost 33.84%.
Do we all have $300,000 cash on hand to invest? I'm guessing the answer to that is no. However, interest rates are very low even on investment properties. Check with your banker for rate information. Talk to me about the availabilities of property. Whatever your circumstances it make good sense to think about investing in real estate.
If you are a renter, take the plunge and buy. If you have a good credit rating, there are multitudes of financing opportunities available. Talk to your banker and see what works for you. Then talk to me, I'm sure I can find you something you will like.
We Are In A Unique Period of History.
We are in a unique period of history. Since World War I interest rates have been this low only once, between 1933 and 1950. Remembering your U.S. History that was the Great Depression and World War II. Currently the US economy is down and the government is doing everything it can to bring about a recovery. These real estate conditions will not last. Get your piece of the American Dream while is it at its most affordable!
October 31st, 2012 at 10:44 am by Rick Schutte
Top 10 'Turnaround' Housing Markets
Western states continue to dominate, showing some of the fastest paces of recovery in the nation's housing markets. With inventories falling, national median list prices increased 2.54 percent year-over-year during the third quarter, Realtor.com reports.  Whidbey Island is experiencing some of the same tendencies with decreased inventories.
The site released its rankings of the top 10 turnaround towns, based on third quarter housing data of median list price increases, inventory levels, and employment rates.
Oakland, CA
Sacramento, CA
San Jose, CA
San Francisco, CA
 Seattle-Bellevue-Everett, WA
Bakersfield, CA
Santa Barbara-Santa Maria-Lompoc, CA
Phoenix-Mesa, AZ
Fresno, CA
Miami, FL
What is exciting about this is that with the Seattle/Bellevue market improving, it has a ripple effect and will help the real estate market here on Whidbey Island.
September 13th, 2012 at 4:05 pm by Rick Schutte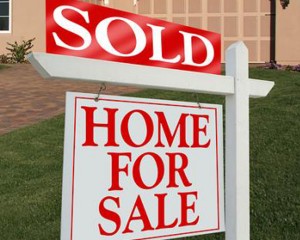 September is upon us and if you want to sell your home before the year's end, there are a few things you should know!
Get a Great Agent - Oddly enough, I happen to know one, so can help you with this step. Call me for the inside scoop!  However, if you DO want to shop around, keep in mind that you need a real estate agent who is highly visible if you truly want to sell your home. I would encourage that you ensure that your agent is a Realtor, a member of the National Association of Realtors.
Marketing is not just done with signs, classified advertising and open houses anymore.  Nowadays you need someone well-versed in social media, listing syndication, and internet marketing.  In fact, if you have a Facebook page, you can even post your home for sale to your profile to gain as much exposure as possible. Combine those technical details with THE most informed agent in your town, and you are sure to have a winning combination.
Do your research and ASK why you should choose to be represented by the agent you interview – and make sure you like the answer.
Know Your Pricing & Price to Sell - Your real estate agent should be able to advise you on this, but if you are in a hurry, don't be afraid to ask a little less. Listing at 10% below your "wish" price could get more offers in record time and actually increase your sale price to what you would have originally hoped to list at. You'll also waste less time having to negotiate counter offers from buyers who think they can "talk you down." Also, when considering offers, remember to take the one most likely to lead to a sale (your real estate agent should advise you on this, as well).
Curb Appeal - Make your home beautiful on the outside and on the inside. It is much easier to sell a home quickly if it looks well-maintained and CLEAN. Do not scrimp on gardening or  maintenance at this time. Your home for sale needs to be in tip-top shape!