Whidbey Island Real Estate Information
Updates, news and information about Whidbey Island Real Estate.
September 11th, 2012 at 9:39 am by Rick Schutte

Today's Primary Mortgage Market Survey® (PMMS) compiled by Freddie Mac showed a slight decrease or stay in mortgage rates. If you are in the market to buy a home, now is an excellent time to lock in a great rate for purchasing a home.
Continued low interest rates create more opportunities for home buyers who can qualify.
A 30-year fixed-rate mortgage currently averages 3.55% (with an average 0.7 point) in comparison to last week's 3.59% and the 4.12% fixed rate mortgage offered at this time last year.
The 15-year fixed rate mortgage remained the same, at an average 2.86% (with 0.6 point), versus the 2011 15-year fixed rate of 3.33%.
The 5-year Treasury-indexed hybrid adjustable-rate mortgage was down slightly, as well, averaging 2.75% (with 0.7 point) instead of last week's 2.78% and last year's 2.96%.
The 1-year Treasury-indexed adjustable-rate mortgage dropped a bit, too, coming in at 2.61% (including an average 0.4 point), rather than 2.63% one week ago and the 2.84% seen in 2011.
Frank Nothaft, Freddie Mac Vice President and Chief Economist explained, "Mortgage rates were little changed over the holiday week amid mixed economic data releases. Although consumer spending rose 0.4% in July, representing the largest gain in five months, the core price index was unchanged suggesting little threat of inflation. Consumer confidence picked up slightly in August according to the University of Michigan, but remained below this year's peak in May. And the manufacturing industry contracted for the third consecutive month in August."
So, taking all that into consideration, now may be the perfect time for you to sell or buy a home
July 27th, 2012 at 2:29 pm by Rick Schutte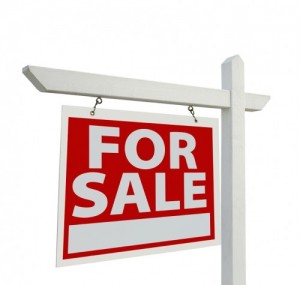 You may have noticed more "for sale" signs around Whidbey Island  of late and that is a sign of change – of positive change – according to Fannie Mae! The housing market is showing definite signs of improvement which is good news, regardless of whether you are a buyer or seller.
The Fannie Mae Economic & Strategic Research Group reports a "modest growth" trend through the rest of 2012.  Despite an uncertain job market and lowered consumer spending in the first quarter, the group is still forecasting a 2% increase in the gross domestic product growth projection, which is excellent for real estate and for you, if you are interested in buying or selling a home!
Fannie Mae's Chief Economist Doug Duncan reported that, "Despite signs of deteriorating momentum for economic activity, housing continues to be a bright spot as news from the housing market has been relatively upbeat, presenting a rare upside boost to the economy." The report went on to state that home sales have increased 9% in the last year and that single family homes are selling for 20% more than they did in 2011.
Combining those statistics with the National Housing Survey released last month, which showed greater confidence in homeowners about the real estate market, means that a turn-around is in progress. In fact, those polled showed a 6 percentage point increase in their desire to buy, an all-time high as compared to normal poll statistics gathered over the last two years.  Visit Fannie Mae online to access the survey results and see other recent reports on the housing market.
July 23rd, 2012 at 1:56 pm by Rick Schutte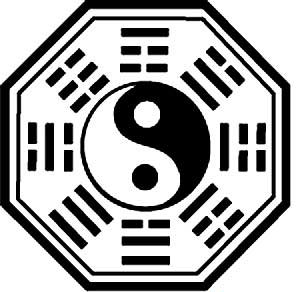 Selling a home can be quite challenging at times, causing sellers to question what they can do to make the sale occur more quickly. Service providers such as home stagers, organizers, and professional clutter eliminators can all offer assistance, but many sellers are also considering the art of feng shui, through consulting services or as a do-it-yourself technique. Feng shui offers some universal principles that can benefit in selling a home, whether you subscribe to tenants from the form or compass school, or prefer the eight mansion Bagua theory, so utilize the ones that work best in your home. The overall goal is to create "positive chi" or energy flow in each room of your home.
This quote from A Guide to Quality, Taste & Style, by Tim Gunn, can help you understand how something as seemingly insignificant as a closet can affect you and your potential buyer. "Closets are where we hide things: skeletons, forbidden loves, terrible birthday gifts we couldn't return. It is for this reason that deciding what to wear while staring into those murky depths can be not just daunting, but emotionally exhausting as well."  Using feng shui techniques, you can clear the clutter, along with the negative memories and energy, creating a home that will sell more easily.  On that note, let's move to 5 real tips that will give you positive emotional energy while readying your home for sale.
#1 Open the windows and doors. Let a breeze blow through your home to clear the negative energy and refresh you as you begin your work.
#2 Step outdoors onto your walkway, the entrance of your home. What do you see first when you walk into your home?  Clear any cobwebs and dust and make sure nothing is blocking the entrance. If you have to step over something, remove it.
#3 Add energy with greenery. Whether an indoor or outdoor plant, make sure your home feels vibrant through adding plant energy. You can do this through exterior landscaping, by adding fresh flowers to the entry, or with the addition of indoor plants.
#4 Add positive energy through art and movement through proper mirror placement. There are tons of books that can guide you through this step, however, remember that the goal is to reflect positivity and not overwhelm or create clutter in your home for sale.
#5 Clear the clutter. Cull what you don't need and create a "spa feel" throughout your home in all rooms. Counters should be free of objects and papers, furniture should be placed to allow for ease of movement. Any obstacles to interior door entrances should be moved.
While these tips may not offer a "cure all" to getting your home sold, they can definitely point you in the right direction. Stop by the library and get a few books on feng shui to increase your knowledge.  As you do, take care to notice your landscaping and apply some shine and good chi to your Home for Sale sign, too.
June 18th, 2012 at 4:12 pm by Rick Schutte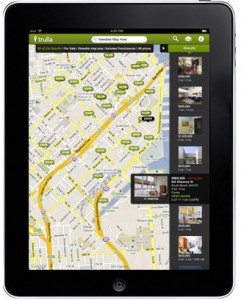 Each day technology becomes even more impressive as new tools, products and apps are rolled out that truly have a place in your daily life. It can be exciting and exhausting to try to find the ones that will benefit you. As a homebuyer, it can be overwhelming to narrow down all the choices.  With that in mind, I've made my real estate website tech and mobile friendly in the hope that you will find the results you need in your search, however, when it comes to buying a home, these apps may of benefit to you as well.
Many of these apps are even offered free of charge, although they may request your location information in order to produce the results you desire. If you want more specific information or ideas on specialized apps for your tech devices, please give me a call so we can brainstorm on how I can help meet your real estate needs.  In the meantime, though, check these out!
Not sure where you want to live?
Trying to keep track of everything?
Want to compare?
Looking for actual numbers?
May 25th, 2012 at 11:08 am by Rick Schutte
Every week, we field a number of questions from our VA buyers regarding VA loan questions.  VA is an outstanding loan program and we would like to make this information available to all of our readers.  Here are some of the top questions we respond to.
Q:  How do I deal with bad credit?
A: Bad credit is a common challenge. In order to qualify for VA financing, military home buyers must have at least a 620 credit score. This minimum can be a stretch for those with a past bankruptcy or foreclosure. We work closely with credit-challenged military buyers. Rather than dismissing applicants with low credit scores we partner with the potential borrowers to help point them in the right direction to repair their credit rating and position themselves to qualify for the loan.
Q: What if my spouse has bad credit?
A: All VA loan borrowers and co-borrowers will be under close scrutiny by a lender. Credit scores for both applicants have to measure up to the 620 minimum. It may be advisable for a potential buyer to obtain a loan without a co-borrower, provided the solo borrower can afford the mortgage payments and meet all criteria.
Q: What can I buy with a VA loan?
A: VA loans can only be used to finance primary residences (up to a 4-plex if the veteran lives in one unit). Vacant land and commercial properties are ineligible. It is possible to finance new construction with a VA loan, but only through certain lenders.
Q:  What are current VA loan rates?
A:  It's not uncommon for VA loan interest rates to be lower than conventional loan rates. But as with any loan, the interest rate on a VA loan will shift with the market. Borrowers can get a sense of VA rates during the pre approval process.
There are many local lenders and qualified real estate professionals here on Whidbey Island that can help with the VA process.  If you or someone you know has questions that aren't answered here, there are many available resources available locally. We are proud to serve our military and our veterans.
April 18th, 2012 at 3:37 pm by Rick Schutte
After four years of a downward trend in real estate sales on Whidbey Island, the real estate market seems to finally be stabilizing. After reviewing the first quarter statistics for 2012, it is evident that the number of housing sales is  pretty consistent with the sales from the first quarter of 2011, especially on the north end of Whidbey Island. Prices though, are still softening a little, but the lower end priced homes are selling with less amount of days on the market. That is a good sign, meaning that first time buyers are entering the market, which must happen so that move up buyers can then purchase.
As we begin the second quarter of the year, sales pending has increased slightly. Talking with local agents, it seems that consumer confidence is improving and that there are more and more people considering buying instead of renting homes. That is very good news, since the housing industry affects so many people in our communities.
All in all, I am cautiously optimistic about the real estate market for Whidbey Island. I hope that you are also. I really believe the worst is behind us. Wishing you a fantastic future and looking  forward to keeping you informed of our local real estate news here on beautiful Whidbey Island.
March 7th, 2012 at 5:25 pm by Rick Schutte
Owning a home on Whidbey Island is more than a financial investment. Owning a home is a place for making memories,  a place to invite friends, a place that you can call your own. Raising a family in your own home creates so many fantastic memories and experiences. Playing ball in the front yard. Having friends over for a bar-b-que and just relaxing and laughing after a day of mowing the lawns or working in the garden. Taking time after work to sit on the front porch and visit with your spouse and children. What great memories can be made living in your own Whidbey Island home or where ever you may live. Home ownership is still the part of the Great American Dream.
February 8th, 2012 at 4:48 pm by Rick Schutte
January 2012 is over and we are headed into an exciting year of opportunity.  In researching the statistics for North Whidbey Island real estate sales for January, we have found that the market seems to be starting a rebound. The number of active listings (homes for sale) is decreasing and the number of pending sales is increasing which is a very good indicator for a stabilizing market. Also the number of days that homes are on the market for sale is decreasing. Another great statistic is our sales prices. After a number of years of decline, we seem to be bouncing along the bottom. Prices have stabilized with a little increase in some markets. New construction and condominiums are still at a slow pace but there is light at the end of the tunnel.
For purchasers this is still a good time to be considering buying a home. With the interest rates at an all time low and the market still soft, now seems to be the best time to be a buyer.  As we approach the summer selling season, I believe that with the decreased amount of homes for sale, the prices will start to inch up. Hopefully interest rates will stay down for some time.
January 30th, 2012 at 5:17 pm by Rick Schutte
Like you, we are always trying to discover ways to save money. This interview with Rick Bunzel of Pacific Crest Inspections gives us five great tips on ways to reduce our heating bills.
Lower your hot water heater to 120 degrees
Use a programmable thermostat to drop night time temps to 55 degrees
Change your furnace filter regularly and make sure the furnace is tuned.
Have your duct work checked and vents balanced
Add insulation to the attic
By following these tips and watching your energy consumption, you should be able to save some money and help the planet. We hope that you have enjoyed these energy saving tips. Please feel free to contact Rick Bunzel at Pacific Crest Inspections,  1-866-618-7764, or contact any of us at Coldwell Banker Koetje Real Estate in beautiful Oak Harbor, Wa. for any other real estate related questions or comments. We are here to serve you.
December 27th, 2011 at 3:12 pm by Rick Schutte
As we approach the end of 2011, we start to evaluate the statistics for the year. Since we are still in December, the final results won't be available  to be posted for a few weeks, but I thought I would give you a taste of the real estate market here on beautiful Whidbey Island.  I will show you a snapshot of total sales and median prices for the three areas of Whidbey Island; North, Middle, and South.  In my next post I will include graphs and explanations for the total 2011 sales.
North Whidbey Island, which includes every sale north of Libbey Rd, was down both in total transactions and median sales price. Sales were down approximately 6% from 2010 and the median sales prices was down approximately 5%.
Central Whidbey Island saw a year where the sales increased approximately 6% but the  median sales price remained about the same as 2010.
South Whidbey Island experienced an increase in sales of approximately 1.5% but declined in median sales price of close to 13%.
As we have always been told, real estate is very local. These few statistics only give a snapshot of the overall market in these areas. Individual homes and locations can vary by quite a large differential. Your local real estate specialist can help you with your particular property's value and ability to be sold. I will be posting a much more in-depth market report in a few weeks.