Whidbey Island Real Estate Information
Updates, news and information about Whidbey Island Real Estate.
June 18th, 2012 at 4:12 pm by Rick Schutte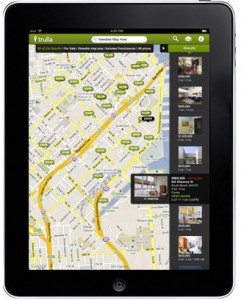 Each day technology becomes even more impressive as new tools, products and apps are rolled out that truly have a place in your daily life. It can be exciting and exhausting to try to find the ones that will benefit you. As a homebuyer, it can be overwhelming to narrow down all the choices.  With that in mind, I've made my real estate website tech and mobile friendly in the hope that you will find the results you need in your search, however, when it comes to buying a home, these apps may of benefit to you as well.
Many of these apps are even offered free of charge, although they may request your location information in order to produce the results you desire. If you want more specific information or ideas on specialized apps for your tech devices, please give me a call so we can brainstorm on how I can help meet your real estate needs.  In the meantime, though, check these out!
Not sure where you want to live?
Trying to keep track of everything?
Want to compare?
Looking for actual numbers?
May 25th, 2012 at 11:08 am by Rick Schutte
Every week, we field a number of questions from our VA buyers regarding VA loan questions.  VA is an outstanding loan program and we would like to make this information available to all of our readers.  Here are some of the top questions we respond to.
Q:  How do I deal with bad credit?
A: Bad credit is a common challenge. In order to qualify for VA financing, military home buyers must have at least a 620 credit score. This minimum can be a stretch for those with a past bankruptcy or foreclosure. We work closely with credit-challenged military buyers. Rather than dismissing applicants with low credit scores we partner with the potential borrowers to help point them in the right direction to repair their credit rating and position themselves to qualify for the loan.
Q: What if my spouse has bad credit?
A: All VA loan borrowers and co-borrowers will be under close scrutiny by a lender. Credit scores for both applicants have to measure up to the 620 minimum. It may be advisable for a potential buyer to obtain a loan without a co-borrower, provided the solo borrower can afford the mortgage payments and meet all criteria.
Q: What can I buy with a VA loan?
A: VA loans can only be used to finance primary residences (up to a 4-plex if the veteran lives in one unit). Vacant land and commercial properties are ineligible. It is possible to finance new construction with a VA loan, but only through certain lenders.
Q:  What are current VA loan rates?
A:  It's not uncommon for VA loan interest rates to be lower than conventional loan rates. But as with any loan, the interest rate on a VA loan will shift with the market. Borrowers can get a sense of VA rates during the pre approval process.
There are many local lenders and qualified real estate professionals here on Whidbey Island that can help with the VA process.  If you or someone you know has questions that aren't answered here, there are many available resources available locally. We are proud to serve our military and our veterans.
April 18th, 2012 at 3:37 pm by Rick Schutte
After four years of a downward trend in real estate sales on Whidbey Island, the real estate market seems to finally be stabilizing. After reviewing the first quarter statistics for 2012, it is evident that the number of housing sales is  pretty consistent with the sales from the first quarter of 2011, especially on the north end of Whidbey Island. Prices though, are still softening a little, but the lower end priced homes are selling with less amount of days on the market. That is a good sign, meaning that first time buyers are entering the market, which must happen so that move up buyers can then purchase.
As we begin the second quarter of the year, sales pending has increased slightly. Talking with local agents, it seems that consumer confidence is improving and that there are more and more people considering buying instead of renting homes. That is very good news, since the housing industry affects so many people in our communities.
All in all, I am cautiously optimistic about the real estate market for Whidbey Island. I hope that you are also. I really believe the worst is behind us. Wishing you a fantastic future and looking  forward to keeping you informed of our local real estate news here on beautiful Whidbey Island.
March 7th, 2012 at 5:25 pm by Rick Schutte
Owning a home on Whidbey Island is more than a financial investment. Owning a home is a place for making memories,  a place to invite friends, a place that you can call your own. Raising a family in your own home creates so many fantastic memories and experiences. Playing ball in the front yard. Having friends over for a bar-b-que and just relaxing and laughing after a day of mowing the lawns or working in the garden. Taking time after work to sit on the front porch and visit with your spouse and children. What great memories can be made living in your own Whidbey Island home or where ever you may live. Home ownership is still the part of the Great American Dream.
February 8th, 2012 at 4:48 pm by Rick Schutte
January 2012 is over and we are headed into an exciting year of opportunity.  In researching the statistics for North Whidbey Island real estate sales for January, we have found that the market seems to be starting a rebound. The number of active listings (homes for sale) is decreasing and the number of pending sales is increasing which is a very good indicator for a stabilizing market. Also the number of days that homes are on the market for sale is decreasing. Another great statistic is our sales prices. After a number of years of decline, we seem to be bouncing along the bottom. Prices have stabilized with a little increase in some markets. New construction and condominiums are still at a slow pace but there is light at the end of the tunnel.
For purchasers this is still a good time to be considering buying a home. With the interest rates at an all time low and the market still soft, now seems to be the best time to be a buyer.  As we approach the summer selling season, I believe that with the decreased amount of homes for sale, the prices will start to inch up. Hopefully interest rates will stay down for some time.
January 30th, 2012 at 5:17 pm by Rick Schutte
Like you, we are always trying to discover ways to save money. This interview with Rick Bunzel of Pacific Crest Inspections gives us five great tips on ways to reduce our heating bills.
Lower your hot water heater to 120 degrees
Use a programmable thermostat to drop night time temps to 55 degrees
Change your furnace filter regularly and make sure the furnace is tuned.
Have your duct work checked and vents balanced
Add insulation to the attic
By following these tips and watching your energy consumption, you should be able to save some money and help the planet. We hope that you have enjoyed these energy saving tips. Please feel free to contact Rick Bunzel at Pacific Crest Inspections,  1-866-618-7764, or contact any of us at Coldwell Banker Koetje Real Estate in beautiful Oak Harbor, Wa. for any other real estate related questions or comments. We are here to serve you.
December 27th, 2011 at 3:12 pm by Rick Schutte
As we approach the end of 2011, we start to evaluate the statistics for the year. Since we are still in December, the final results won't be available  to be posted for a few weeks, but I thought I would give you a taste of the real estate market here on beautiful Whidbey Island.  I will show you a snapshot of total sales and median prices for the three areas of Whidbey Island; North, Middle, and South.  In my next post I will include graphs and explanations for the total 2011 sales.
North Whidbey Island, which includes every sale north of Libbey Rd, was down both in total transactions and median sales price. Sales were down approximately 6% from 2010 and the median sales prices was down approximately 5%.
Central Whidbey Island saw a year where the sales increased approximately 6% but the  median sales price remained about the same as 2010.
South Whidbey Island experienced an increase in sales of approximately 1.5% but declined in median sales price of close to 13%.
As we have always been told, real estate is very local. These few statistics only give a snapshot of the overall market in these areas. Individual homes and locations can vary by quite a large differential. Your local real estate specialist can help you with your particular property's value and ability to be sold. I will be posting a much more in-depth market report in a few weeks.
November 30th, 2011 at 2:46 pm by Rick Schutte
The sale of your home is stressful enough without adding the stress on a home inspection. In this interview with Rick Bunzel of Pacific Crest Inspections and Rick Schutte of Coldwell Banker Koetje Real Estate, we discuss how to make the home inspection process less stressful. Rick gives us 5 ideas that benefit the home seller, buyer, and home inspector and helps to relieve some of the stress of the home inspection.
If the house is more than 3 years old, get the furnace serviced and provide the inspector the receipts.
Paint and touch up any peeling paint areas.
If you have an older roof, have a roofer check it and make any repairs. Provide the receipts to the inspector.
If something is broken, get it fixed before the inspection. If you can't get it fixed, disclose it to the inspector.
Make sure everything is accessible.
Consider having a pre-listing inspection. Spending a little bit of money upfront can yield big savings during the negotiations.
For further help, please feel free to contact Rick Bunzel at 1-866-618-7764 or visit his web site at http://www.paccrestinspections.com
For Marketing Information and Home Sales, please feel free to contact Coldwell Banker Koetje Real Estate at 1-800-869-7129 or visit the Coldwell Banker Koetje Real Estate website.
November 22nd, 2011 at 2:40 pm by Rick Schutte
One of the comments that I hear quite often is "I don't have 20% down and so I can't buy a house".  Many people are confused and have the wrong information when it comes to purchasing a home. News articles, tv programs, etc. talk about how hard it is to get financing, to get qualified, the amount of down payment needed, etc.  
In today's lending environment,  your credit rating is one of the most important things to consider. You credit rating can affect your interest rate, your ability to qualify for the loan, and many other factors. I posted an interview with a local lender that answered Home Mortgage Questions that is very informative.
Back to the down payment question. Do you need 20% down to buy a home. The answer to that question is NO. There are loan programs available today with a minimum  zero down payment  if you qualify. There are FHA programs available with 3%-5% down payment available. There are conventional mortgage programs available with very minimal down payments required.  There are some great loan advisers here on Whidbey Island. I would encourage any one that is considering a home purchase to sit down with one of these local advisers and get your questions answered. It is very possible that today may be the day that you decide that it is time to own your own home.
November 1st, 2011 at 3:14 pm by Rick Schutte
Whidbey Island Home Inspector, Rick Bunzel, of Pacific Crest Inspections, discusses with Rick Schutte of Coldwell Banker Koetje Real Estate, some up-to-date tips for preventing fires and making sure your smoke detector is current. He discusses the different types of smoke detectors, what to do if your smoke detector is over 10 years old, and the different kinds of batteries for your smoke detector. Besides being a Whidbey Island Home Inspector, Mr. Bunzel is also a volunteer fire fighter.
Besides being a Whidbey Island Home Inspector, Rick Bunzel is the Principle Inspector at Pacific Crest Inspections.  If you would like to know more about your home go to WWW.Paccrestinspections.com
Rick Schutte is the Owner/Designated Broker of Coldwell Banker Koetje Real Estate in Oak Harbor, Wa.